We care about our patients. We are pleased to have a dedicated staff of professionals at Injury Care Clinic. From the front office to the medical and physical therapy departments, we employ the finest employees in the profession.
We are a practice specializing in the evaluation and treatment of injuries sustained in automobile crashes. We have a full-time medical doctor and nurse practitioners, licensed physical therapists, chiropractic physicians, and rehabilitative specialists.
Patients receive a thorough evaluation of their car accident injuries. Diagnostic testing will be ordered if needed. Individualized treatment program will then be designed for you. Our staff is highly skilled at handling the automobile insurance and dealing with the insurance companies.
The PIP policy on your car insurance pays for treatment of your car crash injuries regardless of who is at fault. We are your obvious first choice for treatment of whiplash, neck pain, shoulder pain, headache, rotator cuff tear, back pain, knee injuries, herniated discs and various other injuries from automobile accidents.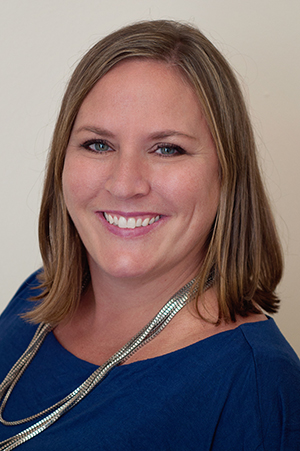 Brett Meehan received her bachelor degree in Kinesiology, with an emphasis in Fitness and Exercise from the University of Northern Colorado where instruction in this field was one of the first established.
She has been working in Physical Therapy clinics since 1995 treating pain and injury patients and has extensive knowledge in current rehabilitative exercise programs for injury and chronic pain patients.
Brett is an expert, certified in the use of MedX medical and exercise equipment, including the MedX Cervical and Lumbar extension machines which has been an important part of her training.
Maria King is a board certified Adult Nurse Practitioner.  As an advanced practice nurse she is actively involved in the assessment and treatment plans of patients here at Injury Care Clinic. She received her Bachelor of Science degree in Nursing from Florida State University in 1993, and her Master of Science degree in Nursing from The University of Nebraska Medical Center in 2006.  Her experience includes the evaluation and management of acute and chronic pain patients in an interventional pain management clinic, and assessing and treating geriatric patients in a variety of settings.
Maria is a member of Sigma Theta Tau International Honor Society of Nursing and The American Association of Nurse Practitioners.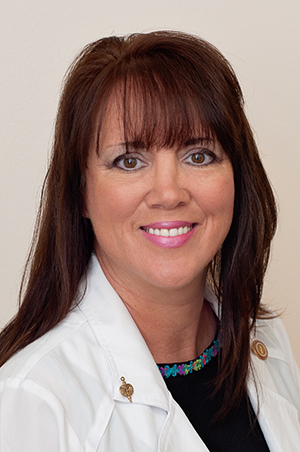 Beth DiGiorgio, APRN, MSN
Beth DiGiorgio is a native of Birmingham, Alabama, where she received her Master of Science Degree in Nursing from the University of Alabama at Birmingham in 1993. She is board certified by the American Nurses Credentialing Center as an Advanced Registered Nurse Practitioner.
Since relocating to Brevard County in 1995, she has worked for various multi-specialty groups. She is dedicated to serving the unique needs of those requiring evaluation and nonsurgical treatment of injuries sustained in automobile crashes.
Beth obtained her Whiplash Biomechanics & Injury Traumatology, Advanced Certification from the Spine Research Institute of San Diego in 2014.
DIRECTOR OF PHYSICAL THERAPY SERVICES
Marina graduated from Daemen College in Buffalo, New York with a degree in Physical Therapy. She has been practicing physical therapy since 1998 specializing in manual therapy, orthopedics, and ergonomic training.
In addition, Marina has certifications in Orthopedic Manual Therapy from Perth, Australia, Vestibular Rehabilitation, Full Body Active Release Techniques® (A.R.T.), and Selective Functional Movement Assessment ® (SFMA).
Marina recently graduated in April 2021 from The University of St. Augustine for Health Sciences with honors with her Doctor of Physical Therapy degree.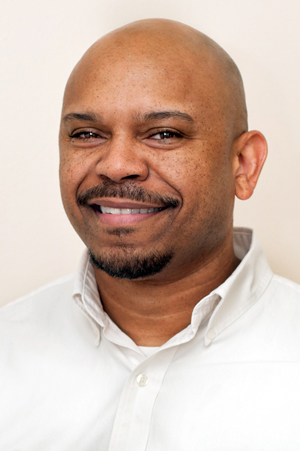 Michael D. Amyzial, D.C., graduated New York Chiropractic College in 2001 with honors, and was inducted into the Phi Chi Omega Chiropractic Scholastic Honors Society. Prior to relocating to Florida with his family in 2008, he was licensed and practiced in various multidisciplinary centers in New York, New Jersey and Pennsylvania.
Dr. Amyzial specializes in treating soft tissue injuries, disc herniations, as well as motor vehicle accident related cases such as whiplash, spinal trauma, and incorporates rehabilitative exercises to achieve optimal recovery and health.
Dr. Amyzial utilizes various diversified techniques to treat his patients, including flexion distraction and drop table technique. Additionally, he incorporates various modalities such as ultrasound and electrical muscle stimulation that are gentle and effective forms of therapy used for the care of his patients.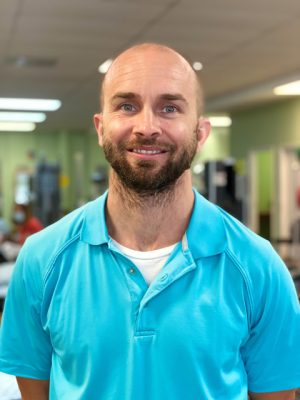 PHYSICAL THERAPIST ASSISTANT
Jake Riffle graduated from Slippery Rock University with a B.S. in Exercise Science. After experiencing low back injuries and discomfort in college and following graduation, he decided to study Physical Therapy where he graduated from the Community College of Allegheny County in Pittsburgh. Jake's experience includes working in skilled nursing and outpatient clinics with sick and/or injured patients, helping to regain their prior level of ability and function.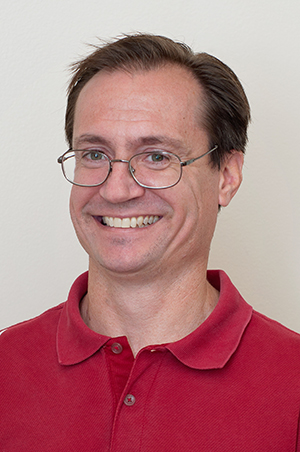 REHABILITATION SPECIALIST
Lee Graeff is a graduate of Pfeiffer University in North Carolina where he received a Bachelor of Science Degree in Sports Medicine.
In 1997 he completed a nurse's aide certification program in Long Term Care. Lee has worked as a Physical Therapy Tech for over 15 years.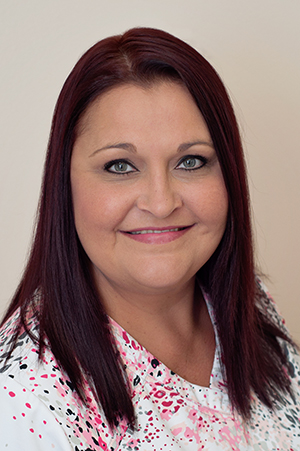 CERTIFIED MEDICAL ASSISTANT
---
Cori has her associate degree in science from FMU in 2002. She has been a Certified Medical Assistant for over thirteen years. She worked 13 years in a multispecialty groups.
Her experience includes family practice, internal medicine, cardiology, and pulmonary assessing and treating patients with the direct instructions of the physician.