Joseph W. Slattery III, M.D.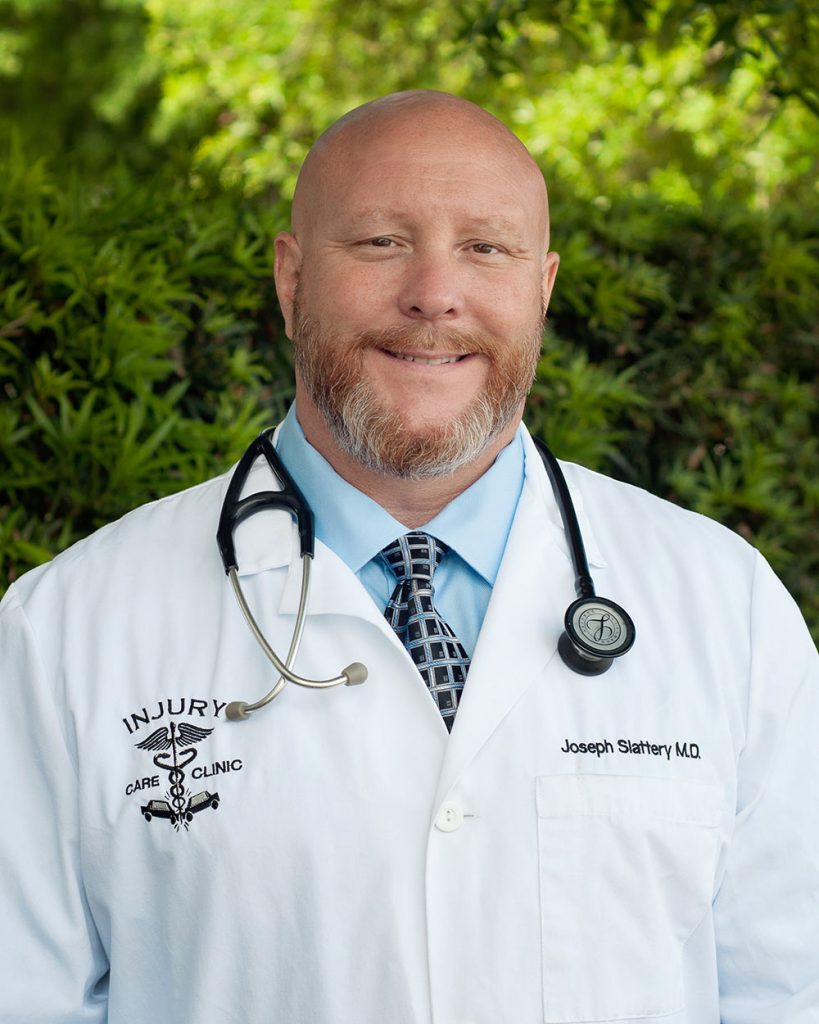 Dr. Slattery is a native of Long Island, New York. Trained in the Midwest, attending Creighton University in Omaha, Nebraska where he graduated magna cum laude with a degree in chemistry and received national scholastic honors from his fraternity. He obtained his medical degree from the Creighton University Medical School and then went on to the world-famous Mayo Clinic in Rochester, Minnesota for his residency in internal medicine. Dr. Slattery feels privileged to have trained under some of the best physicians in the country.
Dr. Slattery achieved Board Certification in Internal Medicine and, after a short stint practicing in Salt Lake City, Utah, made South Brevard County his home in January 1993. He practiced primary care/internal medicine for 11 years with a large multispecialty medical group in the Melbourne/Palm Bay area. He had admitting privileges at Palm Bay Community Hospital and Holmes Regional Medical Center. He was active in the Palm Bay Community Hospital staff leadership and was elected by his peers to serve in the positions of Chairman of the Department of Medicine, Chairman of the Credentialing Committee, Vice President of the Medical Staff, and President of the Medical Staff.
Dr. Slattery became troubled by the ever-growing changes in medicine and how they were impacting the doctor-patient relationship. In 2004 he made the difficult decision to leave primary care medicine. After identifying populations of patients that needed improvement in the quality of care they were receiving, Dr. Slattery accepted the position of medical director and helped start a multispecialty practice designed to treat accident patients.
He took his trademark, thorough and thoughtful approach to medicine, and focused it on the evaluation and nonsurgical treatment of injuries sustained in automobile accidents. After 6 years in this position, Dr. Slattery decided to open his own practice and, in October of 2010, established Injury Care Clinic.
Dr. Slattery is proud of the hard work and dedication it has taken to become an expert on soft tissue injuries sustained in motor vehicle accidents. Through The Spine Institute of San Diego, he has obtained Advanced Certification of Competency in Whiplash and Brain Injury Traumatology, and in Motor Vehicle Crash Forensic Risk Analysis. He has also received extensive training in rating physical impairment using the AMA Guides to the Evaluation of Permanent Impairment and is recognized as a Certified Independent Medical Examiner by the American Board of Independent Medical Examiners.
In 2006, Dr. Slattery had the privilege of speaking at the CRASH Conference in San Diego, California. He gave a lecture on Myofascial Pain and Myofascial TriggerPoints Following Whiplash Injuries.
Dr. Slattery is licensed through the Florida Boxing Commission and serves as a Ringside Physician for professional boxing and MMA events. In his spare time, he spends time with his family, travels and enjoys time on the water. He is an avid scuba diver and fisherman. He believes that nobody of water is "too big or small for fishing".